UNISON General Secretary Election 2020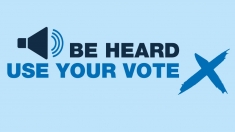 08/10/2020
This Autumn, UNISON members will vote to elect a new general secretary.
This is your chance to choose the person who will lead your union for the next five years.
The general secretary speaks on your behalf to politicians, in national negotiations, in the media and on the international stage. That's why it is so important that you make your vote count.
Ballot opens 28 October 2020 Ballot closes 27 November 2020 at 5pm
See attached Poster for more details.
Downloads
General Secretary Election Poster 2020
Join
UNISON
Join UNISON in just 3 minutes - all you
need is your bank details and you're set.
Join now
Need help?
Find out who to contact for help, or where
to find the information you need.

01244 346894